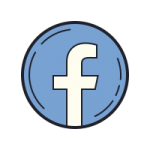 FACEBOOK
Video, Image, Product Collection, Carousel, Slideshow, Canvas, Offers, Event promotions, Page likes, Post engagement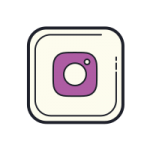 INSTAGRAM
Photo, Video, Carousel, and Stories ads to Make potential customers more aware of your products or services and Drive more Conversions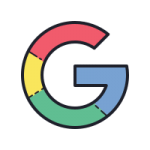 GOOGLE
Video, Image, Product Collection, Carousel, Slideshow, Canvas, Offers, Event promotions, Page likes, Post engagement,searching
LED Video Wall
Introducing a video wall is a successful way of instantly grasping people's attention and consideration. The main advantage of LCD video wall is at huge venues where they can be noticed and viewed from far-away distance. There is a stunning component to video walls due to its size and high pixel quality which brings about clear images and videos that can be watched from far away or at close-up. Other than the undeniable profit of installing an interactive or digital video wall, which results in sales boost, they enhance your company branding, which gives a long haul advantage over your rival. MindSpace Digital Signage is among the exceptional video wall companies creating remarkable video walls in Dubai. We work with brands such as Samsung and LG to deliver the highest quality of Samsung video walls and LG video walls. Our screens come with a super-narrow bezel of 3.5 mm.
While introducing and creating a Video wall network, it is crucial to make sure that components like software, hardware and players are appropriate and perfect. With a specific end goal, we guarantee quality images and videos to dodge different technical problems after the installation is completed. We offer excellent services as compared to all other video wall companies and video wall suppliers in Dubai.
MindSpace Digital Signage has the experience, knowledge and all the resources to install indoor and outdoor video wall rental and provide 24/7 maintenance. We, being the most efficient video wall suppliers, believe in monitoring and supporting our client's need. From planning and conceptualizing the idea to creative content development and installation, MindSpace Digital Signage strives to produce top quality results in all our work.
Mindspace Digital Signage video wall adapts original A+ LCD panel from SAMSUNG & LG, which brings to you, perfect visual experience. Our high-quality products and customized solutions are widely applied in Retails, Hotels, Exhibition centre, Schools, Hospitals, Banks, etc. around GCC. We keep pace with the ever-changing technology, combined with intelligent and easy-operational video wall controlling system, our LCD video walls are high performers in the market.
Key Screen Features:
Low Bezel
Perfect Quality – Full HD
Plug & Play – USB/SD Card
Supports more than 20 File
Formats Various Screen Sizes Available
Brightness from 500 to 700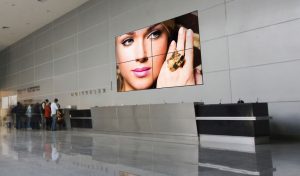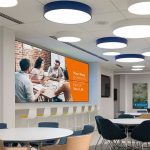 Key Controller Features:
Single Screen Display
Full Screen Display
Screen Switches
Superposition
Split Screen Display
Smart Schedule